Reality Learning is incredibly proud to work with World Federation of Occupational Therapists (WFOT) to launch the peak body's latest training resources on working with climate migrants and refugees.
The short professional development modules include six to eight hours of interactive content targeting occupational therapists and related health professionals to navigate the unique circumstances of climate displacement and migration.
Dr Kit Sinclair said it doesn't matter what area of displacement you work in, if it's patient and human focussed, it's vital that we're up-skilling to walk alongside people who have been displaced by climate change.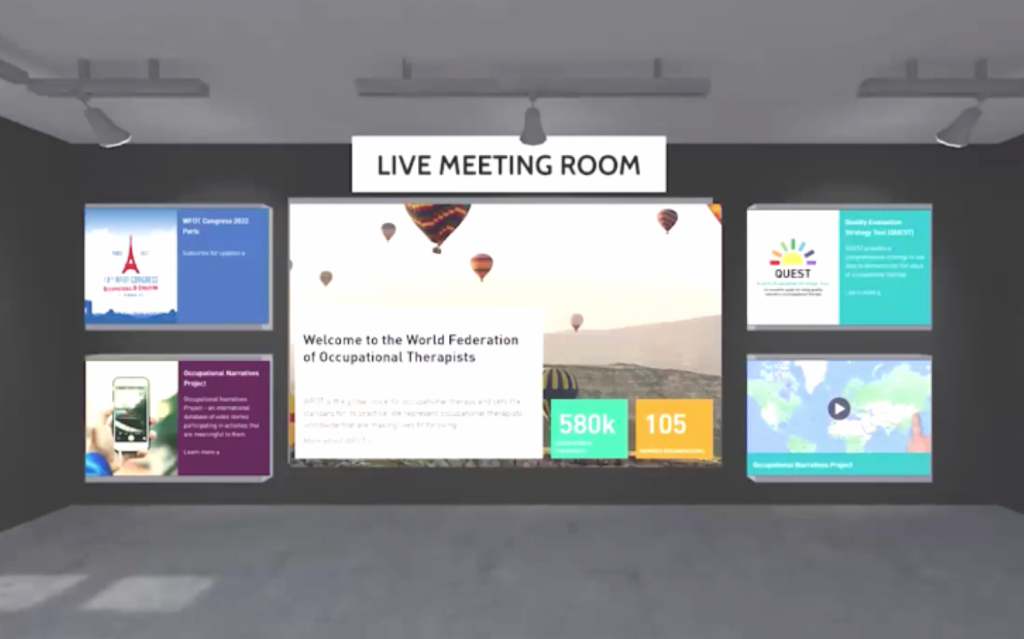 "This is a fast emerging space, and it's critical that our occupational therapists internationally are equipped to meet the needs of those most affected by climate change."

Dr Kit Sinclair, WFOT Learning Advisor
Built in Articulate Rise with a Mozilla Hubs interactive environment, the module was designed by Reality Learning Designer Jeremy Bowtell, contextualising the climate migration landscape and encouraging participants to expand their practice.
Jeremy said social learning and empathy were both driving forces in these courses.
"Importantly we ask participants to fill the shoes of someone resettling due to the effects of climate change through a range of activities in Mozilla Hubs."
"All the while, we invite participants to share their reflections and solutions with other professionals via the interactive forum and engagement in the simulated environment."
Upon undertaking the course, participants will walk away with the ability to articulate how changing global conditions impact displaced persons and identify key challenges and solutions during their resettlement process.
Please consider donating to ensure that this and other key training resources on working with climate migrants and displaced persons are made available to all health and occupational therapists free of charge. Donate HERE.