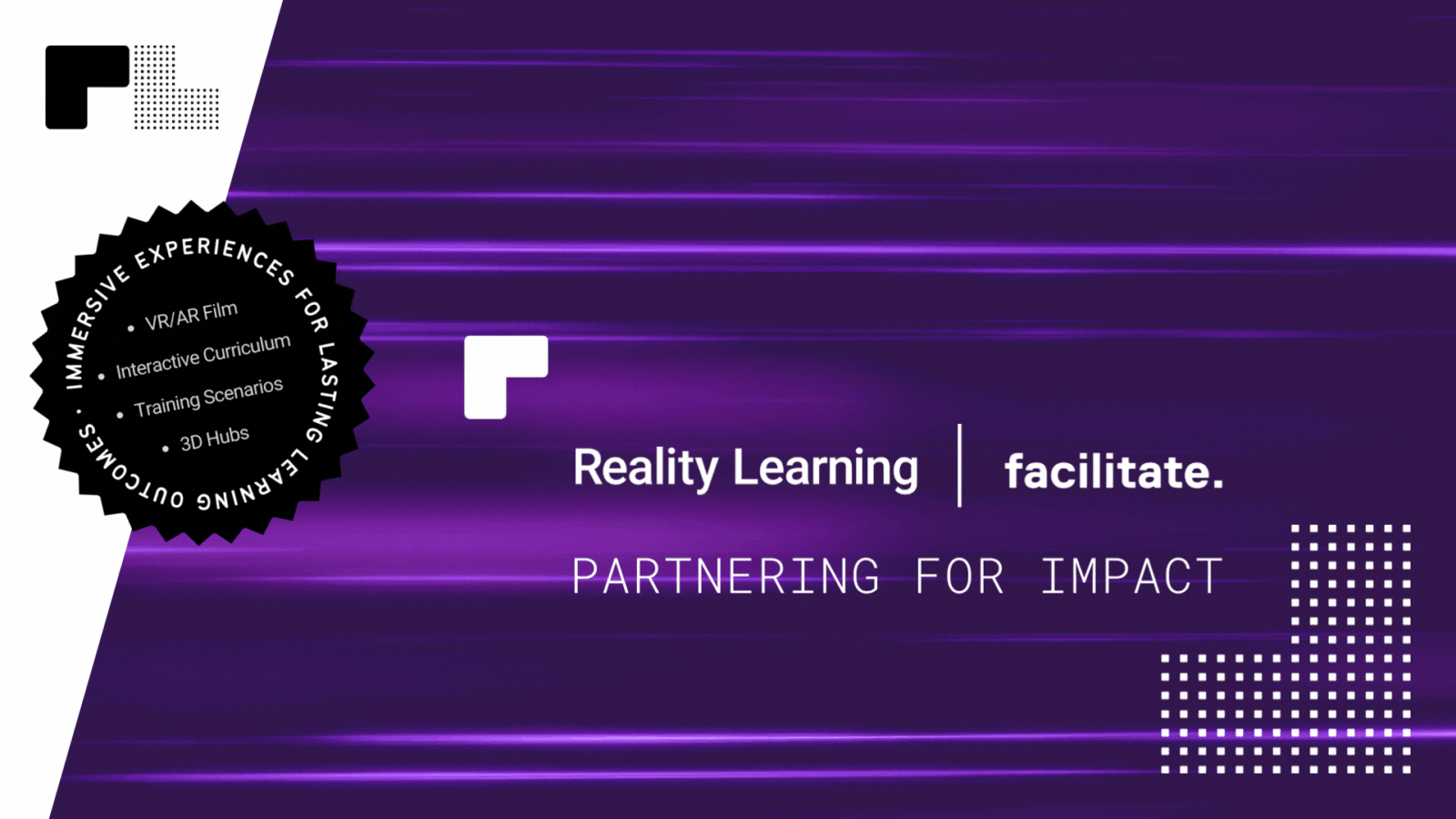 We are thrilled to announce a powerful partnership between Reality Learning and Facilitate, two leading VR learning experts, reshaping the world of learning and forging new paths in education and training. This partnership can help those who work with us – contact us to find out how.
Facilitate, renowned for its creation suite that simplifies the integration of high-impact learning experiences, joins forces with Reality Learning's commitment to virtual educational solutions that make a difference where it matters most.
Our partnership combines cutting-edge no-code tools and templates with the creative expertise of Reality Learning's education designers and subject matter experts (#SMEs) to deliver engaging immersive learning experiences. Our mission is to make VR/AR education and training accessible to all, with flexibility and affordability.
As experts in #VirtualReality, #AugmentedReality, #EdTech, and #ImmersiveLearning, we envision a future where disrupted industries can benefit from our collective knowledge. Together, we will redefine how education and training are delivered and experienced pivoting around the lived experience.
Meet with us in July at the Emergency Management Conference and the Disaster & Emergency Conference, so we can showcase innovative ways to prepare for and respond to disasters. Drawing on the invaluable lived experiences of first-responder teams and communities building back better, we aim to contribute with future-facing learning to a comprehensive, national response to emergencies.
Stay tuned for updates on how this collaborative partnership can help you. Celebrating the future of learning!
#Partnership #VirtualReality #VirtualLearning #VREducation #EdTech #ImmersiveLearning #ELearningDesign #TransformativeEducation #FutureOfLearning
__________________________